[QUOTE="Bad Dragonite, post: 1621509, member: 32425"]I think we all got played, guys.
[spoiler]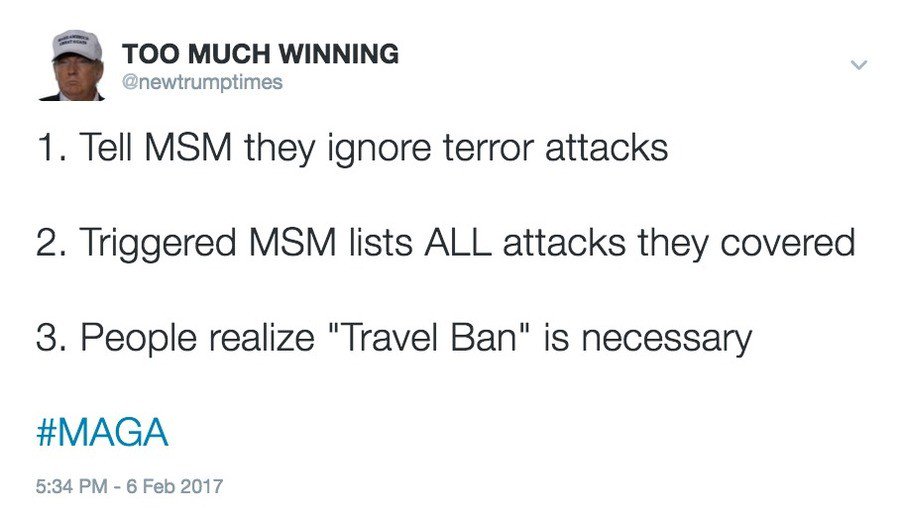 [/spoiler]
lol[/QUOTE]
Not that the list is going to include any Libyan refugees or citizens born in those countries. Doesn't have anything to do with his ******** list. Glad to see he admits he's actually stoking the furnace of paranoia by digging up a lump-sum of events to make them more prevalent in the public's memory. Stay afraid, people.
Also, that's an admission of lying.